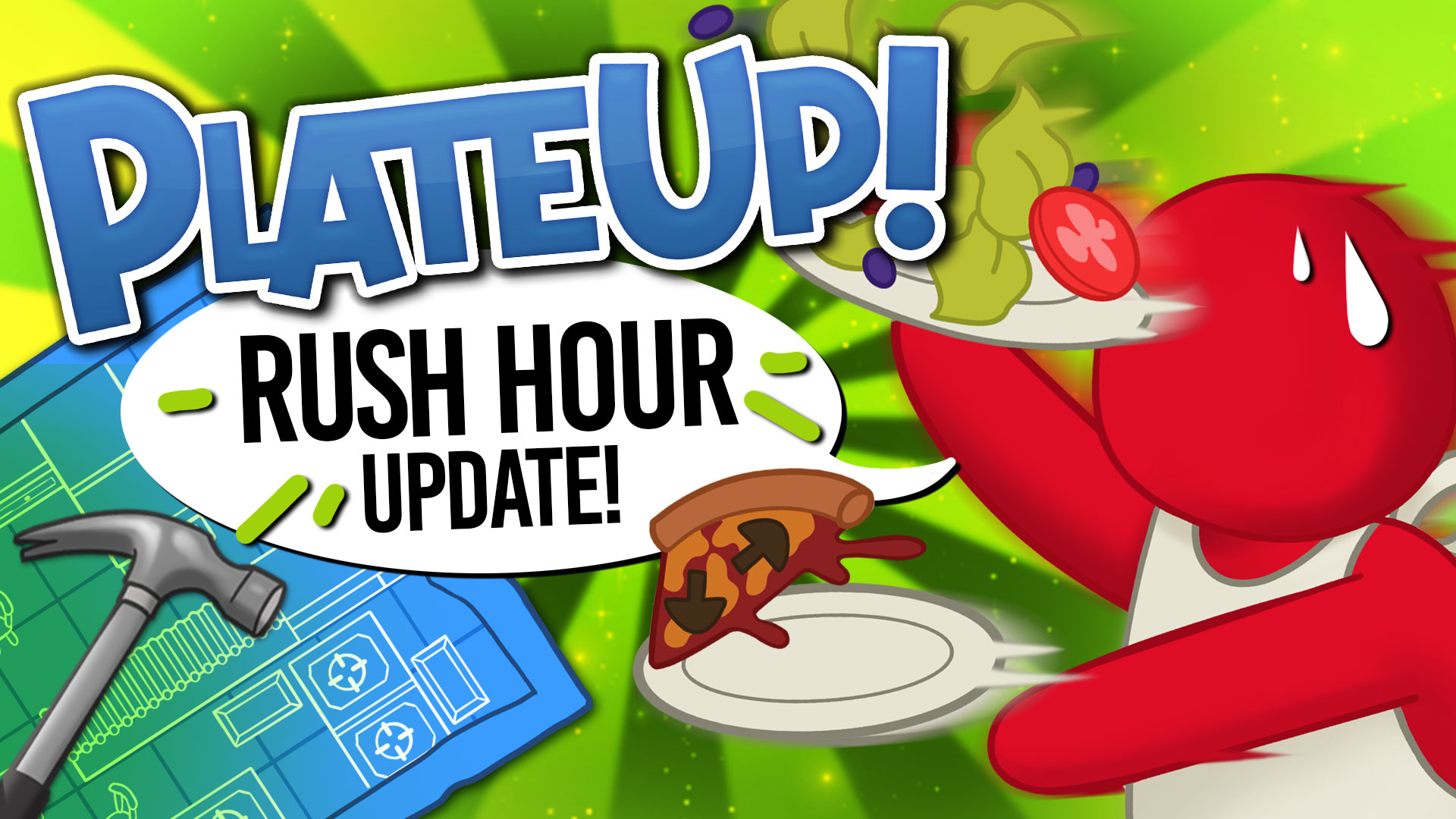 All limited time content for Rush Hour 2023 is accessible in restaurants with the Turbo Setting, chosen in the Headquarters.
Players begin all runs in Turbo restaurants with the

Turbo Setting Card.


Name
Description
Turbo
New card each day, bigger shops, cheaper blueprints

More customers, customers come in rushes

50
The Shop offers 2 additional Blueprint, reduce all blueprint's cost by

-50%

, and starts at

25%

chance to spawn upgraded appliances
Increases the Expected Customer Group Count by roughly: 1.5 * (1 + 0.1* day)
Start with Morning Rush, Lunch Rush, and Dinner Rush already active.

Each rush card introduces a wave of customers, adding

+15%

groups per rush, with a minimum of 1 group being added. The sum of all Rush Cards is indicated by

'+x'

after the Expected Groups number in the Preparation Phase, as well as an icon on the timeline during the day.

Players has to select a Card every day.

The 2 Card offered to the player are randomly chosen, and both cards can be Customer Cards and/or Food Cards, instead of 1 of each. Initial Mains, normally chosen in the Headquarters to start a run, are also available as options alongside other Food Cards.
There are no set Card offering order. Using the same seed with "Seed Affects Everything" setting and the same Initial Mains will still result in different Cards being offered at the start of each day.