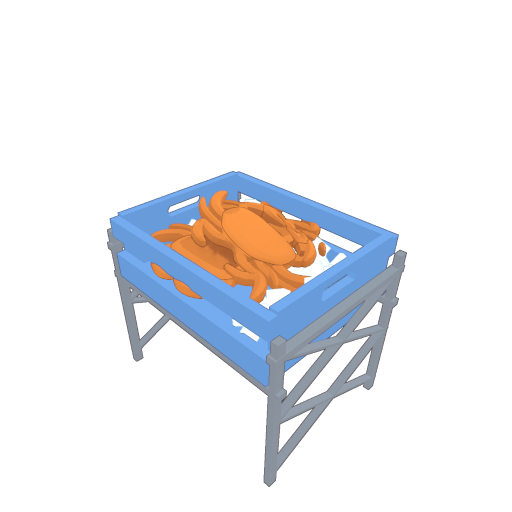 Fish
Provides fish ingredients, randomised each day
Crab is an Ingredient used in the

Crab Cake Recipe. Once the corresponding Card has been acquired, it has a chance to be produced by the generic Fish Provider, which randomly selects on a daily basis from one of Crab, Blue Fish, Pink Fish, Fish Fillet, Oysters, and Spiny Fish (depending on chosen Recipes).
Unlike most other ingredients, Fish Providers will never appear as Blueprints. Additional copies are acquired through the

Fish Selection Card, which can be chosen twice.


Grab or place any Grabber beside the Provider to pick up a Crab, and prepare as detailed below. For further preparation steps, select the Recipe from the table.


Crab

Chop

1s
Chopped Crab

Crab Cake